Glendale, California ---
B. Wayne Hughes Sr., the billionaire founder of the self storage REIT Public Storage, has donated approximately $400 million to the University of Southern California, according to sources familiar with his philanthropy.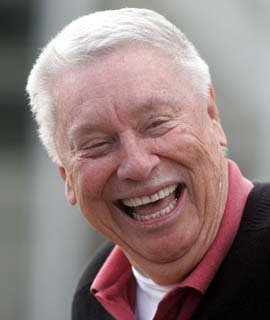 USC Philanthropy
If you take a stroll through the USC campus you will find names of countless donors gracing dorm buildings, courtyards, gymnasiums, and swimming pools, however you will also notice a serious lack of the name B. Wayne Hughes Sr. While his overwhelming generosity ranks among the most significant backers of education in all of west-coast schools, the enormous donation has reportedly been given to the school nearly entirely anonymously.
Hughes, 85, has told associates that publicizing charitable work diminishes it. His attorney declined a request from the LA Times for interview, however was quoted stating:
"He has intentionally chosen to live his life in a way that he avoids the spotlight."
The anonymity of generosity is often a rarity around the LA area where self-promotion and fame is frequently highly desired. Hughes was a USC graduate in the 1950s stemming from a scholarship after moving from Oklahoma. It has been reported by administrators that $360 million of his donations have come between 2010 and 2015.
Self Storage
Hughes and business partner Kenneth Volk Jr. made fortunes by providing people a place to leave their furniture and clothes, initially serving the state of California before transitioning nationally. Public Storage soon became synonymous with the entire concept of self storage, and grew quickly into a billion dollar business.
The idea originated when Volk entered a "private storage" facility in Texas in 1972 that was your classic cinder block warehouse with garage doors. An employee apparently told Volk that he needed to get on a waiting list in order to reserve a unit because they were full. Volk immediately paired up with Hughes to jump on the demand for cheap units in a business that delivered a continuous stream of income without the overhead you find in apartment buildings or the difficulty dealing with tenants.
The first facility opened in 1972 in El Cajon California, and dominated local mom and pops because of their ability to grow at scale. The concept of offering limited partnerships to the public overtook other entrepreneurs of the time who would rely on personal funding or bank loans. The Public Storage platform allowed them to grow quickly and obtain purchasing power.
While Radius+ did not exist in 1972, Hughes's interest in collegiate and professional football led him to open a facility site in every city with an NFL franchise. His original plan comprised of selling the land to developers if the storage facility business didn't kick off, however that was quickly abandoned after witnessing such success.
Today, Public storage has iconic organge and white branding that can be seen across the US, Canada, and Europe. Oh and they are valued at more than $40 billion.