This story was originally published on Bisnow Houston.
You can never have too much of a good thing ... unless it's self storage.
The darling of developers for years, self storage construction has ramped up across the country as stakeholders chase cheap construction, low upkeep costs and ever-rising rental rates to bolster their balance sheets. The sheer volume of construction has been a concern for some. But coming off a record year of deliveries in 2018, self-storage construction has slowed dramatically in Houston, helping raise rents for the first time in three years.
"Construction has definitely veered off, it is slowing down, and yet it's healthy. For the greater good of the storage operators, a slowdown in development is probably a good thing by exercising a little caution," Marcus & Millichap First Vice President of Investments Dave Knobler said.
Just back from the Texas Self Storage Association 2019 annual conference, Knobler has established himself as one of Houston's top self storage brokers. Roughly 10% of the entire national inventory of self storage is tied up in Texas, and Houston has been one of the hottest markets for the sector. In the last two years, Houston added 6.7M SF of self storage bringing the market to 68.4M SF, roughly 9.5 SF per capita. Delivery volume in 2019 has dropped by nearly 2.5M SF on a year-over-year basis to just 1.3M SF, according to Marcus & Millichap. Overall vacancy in Houston rose 40 basis points for a second consecutive year of rising vacancy, now at 9.6% marketwide. Yet rental rates are finally rising, up 2.3% after declining 10% over the past two years.
With shorter development times, relatively cheap construction and low maintenance cost keeping barriers to entry low, investors from inside and outside the real estate industry have heavily favored self storage as an asset class across the country. The saturated market has hurt properties' average operating incomes and pro forma rates, but investor appetite for the asset class is still strong, though opportunities are dwindling, according to Marcus & Millichap.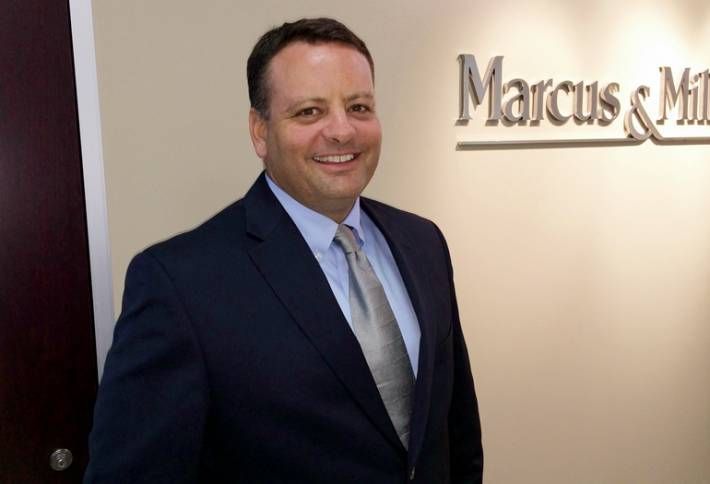 "Self storage is not as core or mainstream as retail, multifamily or industrial, but as a financial asset, it's well understood," Knobler said. "For a long time there was a lack of sophistication in the market. Now there's plenty of sophisticated money operating and owning them. Still, there are more buyers than sellers. There's so much money chasing so few deals, they're hard to come by."
That has turned Houston's self storage investment market into one of the nation's hottest.
"From a sales standpoint, I've got five deals under contract, if those close I should finish the year with $75M in volume," Knobler said. "That's a banner year, my top transactional volume."
Investors like the long-term prospects of Houston despite the short-term saturation. Nationally, aging millennials are boosting the self-storage market. The 80 million-strong demographic represents a little less than a third of all non-commercial self-storage renters, according to Marcus & Millichap's 2019 Self-Storage Investment Forecast. As millennials grow older, storage needs are expected to increase.
The renting lifestyle common among millennials, either by preference or necessity, has them interacting with self-storage more frequently than older demographics. Among millennial users, 19.6% open the unit more than once per week, more than double older demographics.
"Just as more people are looking to get into it as an investment, more people are using self-storage. It's becoming as prevalent as a cellphone bill," Knobler said.
In Houston, steady employment growth estimated to tally 110,000 jobs by year's end combined with net migration in Houston beyond 60,000 people for a second consecutive year will likely bolster demand for self storage.
"The good news for the Texas self storage industry is that we're still adding jobs and people," Steve Mellon, managing director of JLL's national self storage team, told REBusiness Online. "So in my opinion, we should see rents turn the corner in a year or 18 months as more jobs create more housing, which creates more demand for storage."
For now, the big question is whether Houston's population growth will help the market to catch up. Investor appetite for the projects is robust, but a 5% to 10% drop in pro forma rates could make a serious difference in an investor's bottom line.
"It'll take a while to catch up if we allow demand and population growth to catch up with the new supply but luckily we're already starting to see absorption in Houston," Knobler said.