New York City-based Andover Properties, LLC (dba Storage King USA) announced on May 2, 2019 that it has acquired RoboVault Self Storage, a fully-automated 82,000 square foot self storage facility located in Fort Lauderdale, Florida. The acquisition was done in partnership with Angelo Gordon, a privately-held alternative investment firm managing approximately $32 billion across a broad range of credit and real estate strategies. The acquisition allows Andover to further expand its presence in the State of Florida. BBX Capital sold the facility after purchasing it six years ago.
RoboVault is truly a unique asset and only one of its kind in the country. A robotic arm automatically retrieves units, thereby ensuring secure storage without human impact or the hassle of navigating elevators or extensive hallways. Rather than having to go to their units, tenants can access any of seven loading bays, each of which are inside the facility and climate-controlled, and their units are brought to them, thereby sparing tenants the inconvenience of any adverse weather.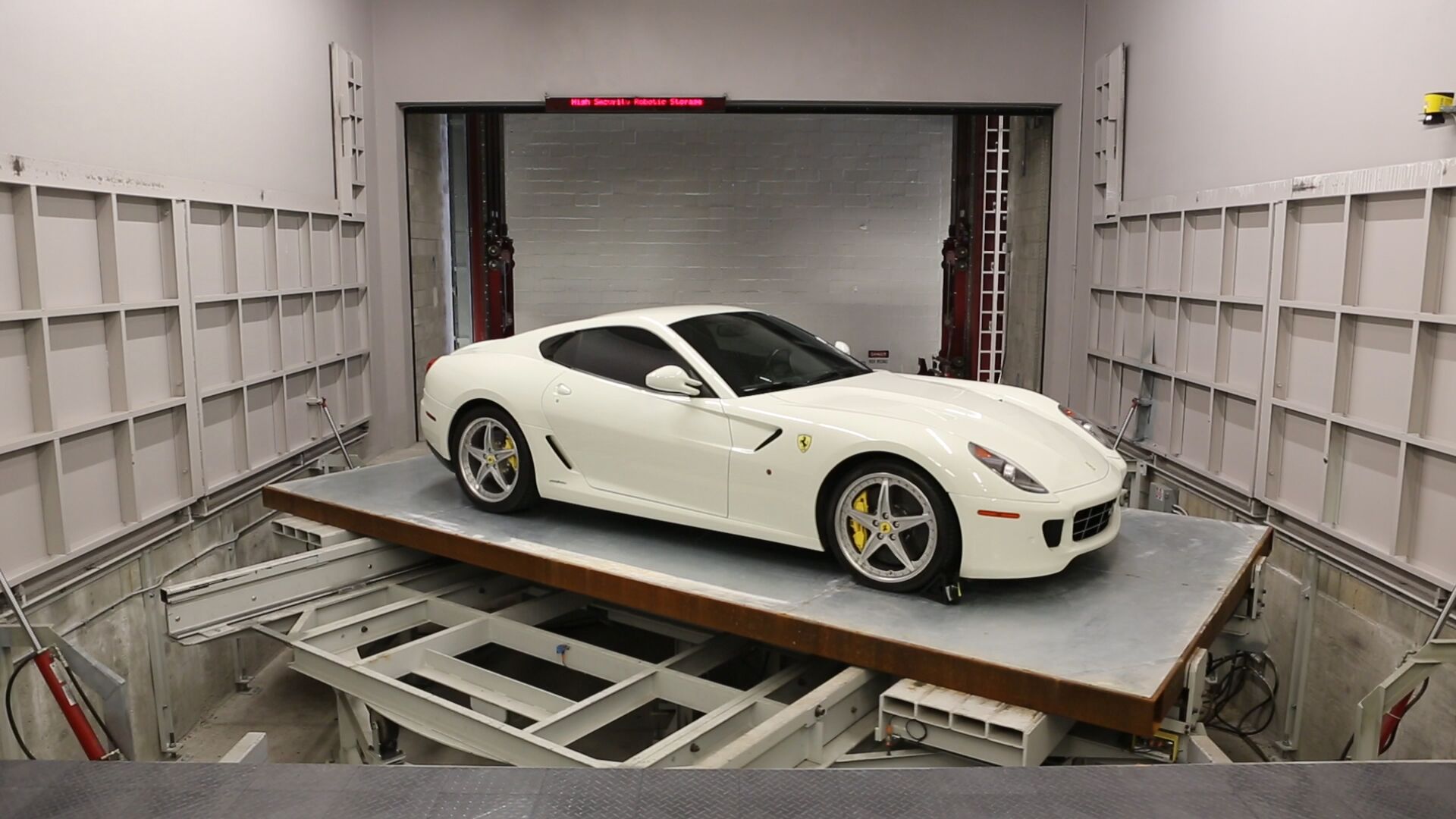 The building itself boasts units located at least 30 feet above sea level and steel-reinforced concrete construction that is resistant to a Category 5 hurricane. Comprising climate-controlled storage, temperature and humidity-controlled wine storage, high-end automobile storage complete with a maintenance package, safety deposit boxes, and fine art storage, it is unparalleled in amenities. The property has a superior location and an unimpeded view from two major highways, Interstate 595 and U.S. Highway 1, which report over 81,000 and 65,000 vehicles a day, respectively, thus giving it great visibility.
This property is unlike any other self storage facility in the country. It takes four layers of security just to get into the vault. Once you're in, you get a onetime use key. The key is programmed to open your vault. So if you put it in the wrong safety deposit box, it won't work. ![fullsizeoutput 70-min (1)](/static/img/post/fullsizeoutput_70-min (1).jpeg)
"We are truly excited to be owning and operating this premier asset, and we think it will make a wonderful addition to our portfolio."

-Brian Cohen, president, Andover Properties, LLC
According to Michael Wachsman, Andover's director of acquisitions, the company's goal is to align property rents with those of the market, thereby increasing occupancy. Further, there is unused internal space that can be converted into self storage. The company plans to construct flex spaces on the exterior of the property.
Andover Properties, LLC, is an investor, owner, operator and developer of real estate throughout the United States, based in Manhattan, New York. The firm focuses on the acquisition, development and management of industrial, retail and self storage facilities primarily in the North and South East. The company's expertise is in all aspects related to these product types including acquisitions, asset management, leasing, property management, conversion, development and dispositions. Its investors and partners include global institutional real estate private equity funds and high net worth individuals.
Since inception in 2003, Andover Properties, LLC has owned self storage assets totaling over 3.5 million rentable square feet across 27,700 units. Currently, the firm owns and manages 33 self storage facilities in nine states totaling over 2.3 million rentable square feet and 16,500 units. It has already completed 14 transactions in Florida and has another development project in the pipeline set to open in May 2019.