Australian co-founders Bryon Smith and Tim Manson have chosen the beautiful Lake Travis in Austin Texas as the preliminary location for their brand new XSpace building concept - a multi-use condiuminum facility designed to personal, business, and storage use.
The XSpace project is a hybrid of Manson's family business back in Sydney Australia, combining warehouse style B2B storage with traditional self storage, designed to fit the needs of the modern American consumer.
"We started ... assessing how to do it, and the idea came about to make multi-level, warehouse-style buildings that are branded and finished out like a very high-end commercial building," Manson said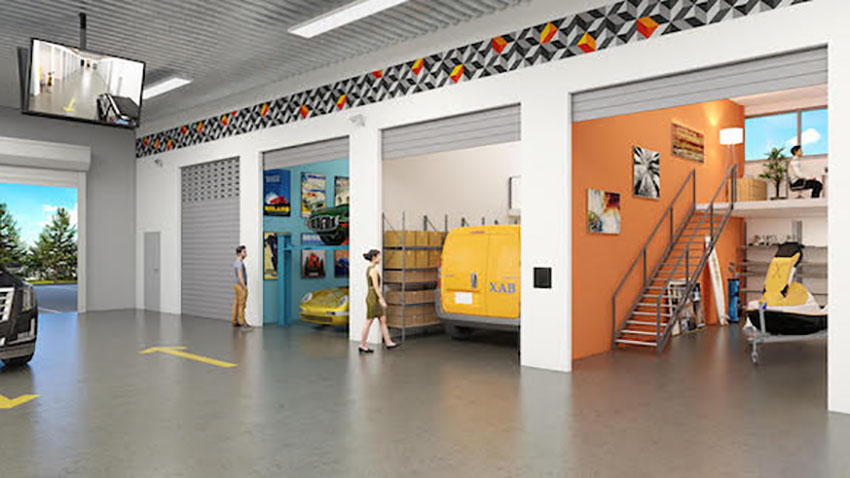 The Concept
The main difference between traditional storage and what Manson and Smith have created is that individual units are for sale - not for rent. Buyers can use the space for personal enterprise operations such as hobbies, storing and working on cars, housing business materials, creating gaming center or art studio etc. Meanwhile the facility will offer different units that serve business owners looking to store equipment, or even use as an office. The latter example thrusts them into a category a bit similar to that of a WeWork.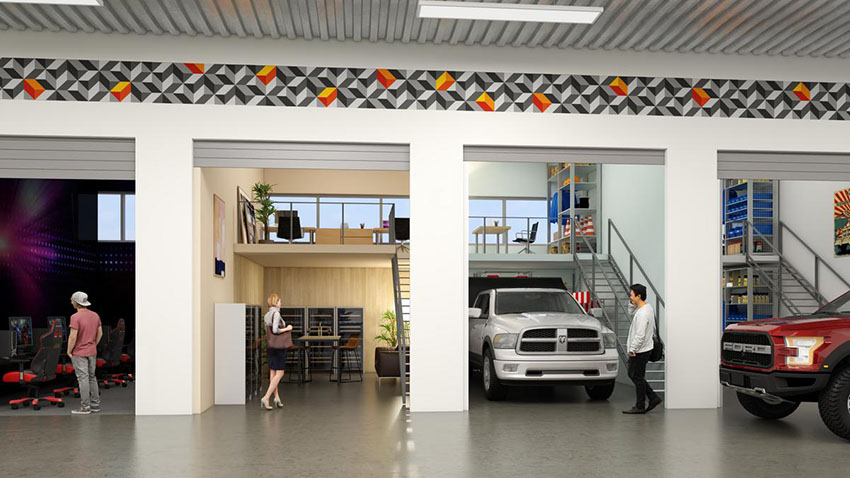 The preliminary Lake Travis location will sit as a 90,000-square-foot, four-level structure that holds 106 condos that can be customizable to tenants, where the owners of the condos will be able to lease space to tenants.
The XSpace condos will measure anywhere from 300 to 1,500 square feet, and prices have been reported to run from $79,500 base, to a more realistic average of $129,000. Each level will include a kitchen,restrooms and showers.
Aside from the condos, the project will feature a 3,000-square-foot owner's lounge on the fourth floor that's decked out with luxury furnishings, high-end electronics, a commercial-grade kitchen, and views of Lake Travis and the Texas Hill Country.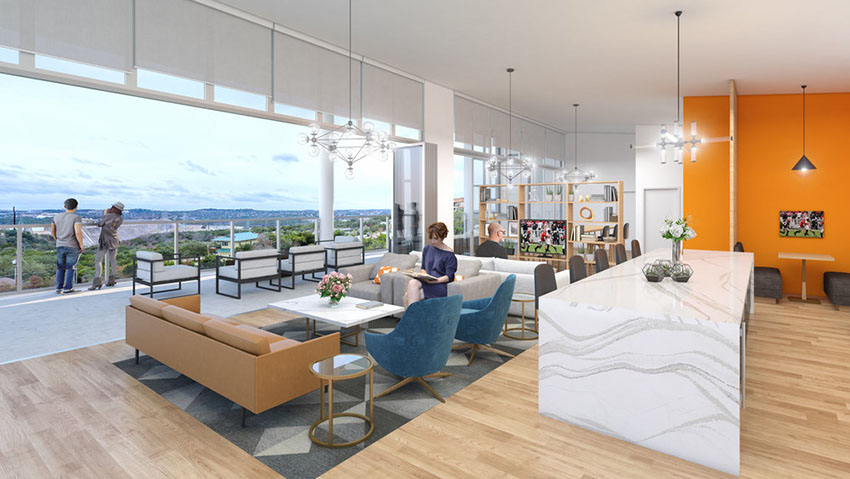 Manson and Smith were drawn to Austin Texas because of its diversely attractive demographics, including higher-than-average household incomes; the relative ease in gaining project approvals; and its location in one of the country's fastest-growing metro areas.
Better Pricing Model?
Manson doesn't view the XSpace concept as a threat to traditional self storage, but instead compared the XSpace model to buying a high-end residential condo, while he said traditional self storage is like leasing a typical apartment.
Because tenants outright purchase the condo, there is no month-to-month leasing that get lost in families. Instead, condos can become a family asset that they can share for generations. Comparing the business to that of a WeWork is also inaccurate because those facilities simply offer you a physical place to work, with minimal storage solutions.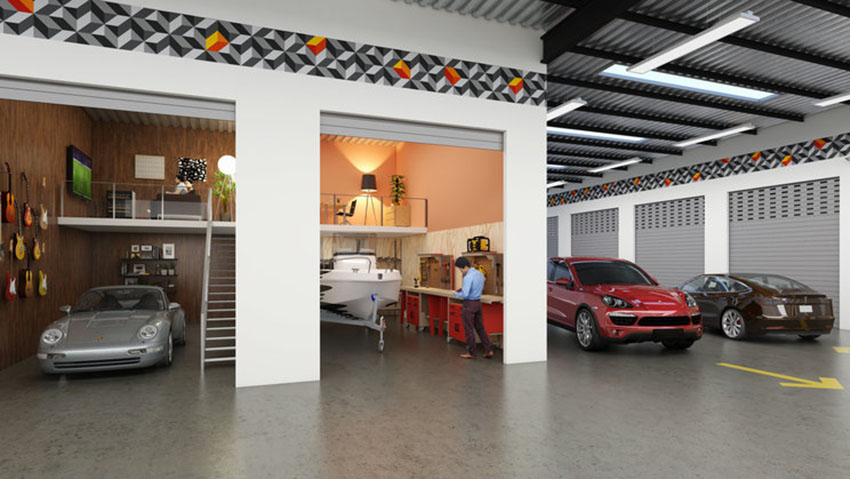 Roadmap
Manson and Smith hope to someday enlarge the XSpace platform to between 50 and 100 locations across the U.S. The brand's growth "depends on the appetite. We'll see what the appetite is like," Smith told the SpareFoot Storage Beat.
A $20 million project underway in Austin, TX, market serves as the springboard for what a real estate startup envisions being a national brand of high-end, for-sale storage condos.
Construction is set to begin in January or February near the Austin suburb of Lakeway on XSpace's first luxury storage condo project. The location is scheduled to open by early 2021. One-fifth of the condos are already spoken for.
Three more XSpace sites are under consideration in the Austin metro area. After establishing XSpace's foundation in Austin, the Lakeway-based company plans to expand to as many as a dozen projects divided between Texas' Dallas-Fort Worth and Houston markets, and then eventually nationwide.
XSpace seeks to raise about $50 million from investors and $100 million in debt next year to fuel its growth in Texas.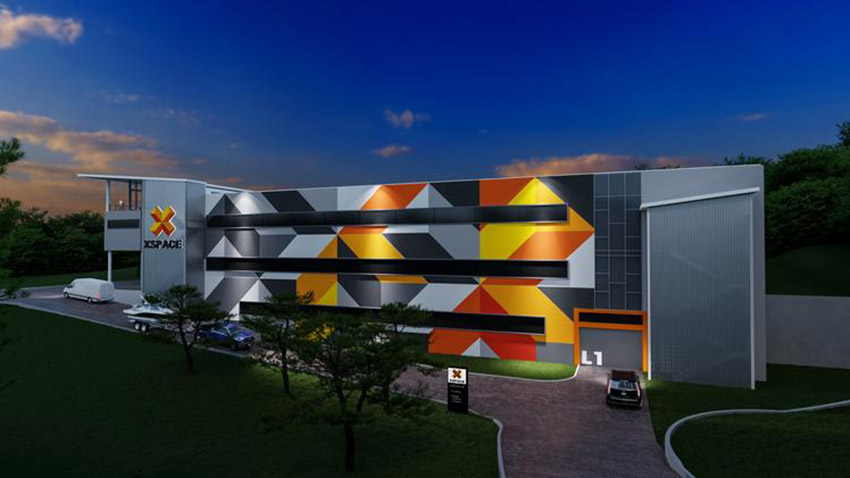 ---
STORY SOURCE: Sparefoot.com Statesman.com
THUMBNAIL: Communityimpact.com
IMAGES: XSpaceGroup.com