Self-storage isn't just for homeowners and renters anymore. In recent years, more and more facilities are adding "contractor units" to their mix. These units are specifically geared towards small business owners who would consider themselves a "contractor" of a particular trade. There is a great benefit for them being able to rent a larger self-storage so they may continue to grow and scale their business. Many contractors get to a point where they have outgrown working from their home or garage; however, they aren't ready to move into a commercial/industrial space. Renting a Contractor Unit becomes a solution to their growing problem and is at a price that they can absorb into their operating costs.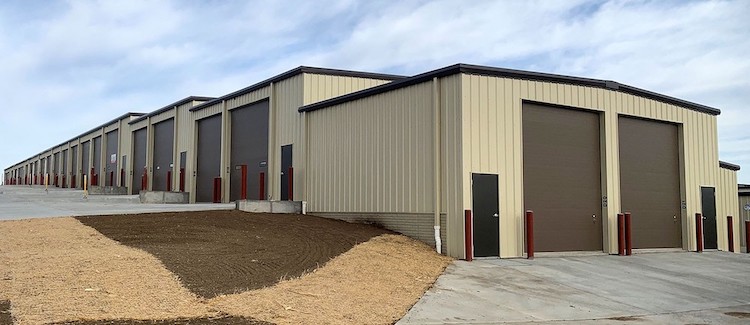 There are some specific attributes that make a Contractor Unit appealing to contractors. Generally, they are going to be units that have a minimum width of 14' are at least 30' long; however, there are some units that are 16' wide and 50' long. The key is to give the contractor ample space to house equipment and supplies. Also, these units tend to have taller doors ranging from 12' to 14' high. Many of these units that are considered "contractor units" can also be cross marketed as enclosed RV Storage if they the right size.
Now, here is where it gets fun. If the market supports it, it may make sense to have some of the contractor units upgraded as a "premium unit". That is, the larger space comes with some luxury accommodations. Keep in mind, that premium units are going to be rented at premium rates.
Some options to consider in making a contractor unit "premium" are as follows:
Supplemental Hollow Metal "swing" door
Climate-Controlled
Plumbing for Water & Sewer
Electrical: Lights and Outlets
Built-out Office Space
Insulated Sectional Doors
Electric Door Openers

When building premium units, a decision needs to be made regarding sewer & water. Basically, it will need to be decided whether or not to completely build out the space with the accommodations of a restroom and sink, or if to have it just plumbed to the unit for the option of a future tenant improvement.

If you are building a site that is specifically catering to the contractors another perk would be to have office accommodations in a "clubhouse" of sorts. This added feature gives contractors access to a space to hold a meeting (virtually or in-person), use of office equipment like a copier, connect to WiFi or just have a place to sit down to have their lunch. This of course, is not necessary; however, you could provide this service for an additional charge and it would become a profit center.

Another consideration when adding contractor units is whether to sell the units as a "condo storage unit" or go down the traditional route of renting them. There is a growing trend where large-sized contractor units are being sold and they are selling out, in some locations, before a site has even been completely built. This may be an avenue worth exploring while working out the business plan.

As described in this article, offering Contractor Units to the unit mix provides a solution for those who are operating small businesses that are in the trade industry. There are a lot of details to consider when adding this into your mix and you don't have to make this decision on your own. At Forge, we are ready to review your current site layout and work through the possibilities of adding Contractor Units into your layout.

---

Melissa Anderson has over 20 years of experience in the Construction Industry and provides insight to those ready to build their brand-new self-storage facility or expand an existing one. With an astute understanding of the self-storage industry, she assists both the seasoned investor, as well as those who are just beginning their journey with the construction of their self-storage project. For more information, reach out to her at manderson@forgebuildings.com or at 208-629-2952.