This article originally appeared on Sparefoot.com.
The logo isn't the only thing that's green.
Salt Lake City-based Extra Space Storage is emerging as the most sustainable company operating in the self storage industry.
"Sustainability isn't a new thing for us," CEO Joe Margolis told the SpareFoot Storage Beat, "We've been undertaking smart sustainability ideas for a number of years."
For example, Margolis noted that the company has been investing $20 million a year to install solar panels at its facilities, with 411 of its facilities currently harnessing the valuable renewable power of the sun. As a result, Extra Space has saved enough energy to power 10,000 homes for a year.
"It's been a great thing to reduce our electricity use and produce a great return for our shareholders," Margolis said.
In fact, Extra Space has become one of the largest corporate users of solar energy, according to a ranking released by the Solar Energy Industries Association. The trade group ranked Extra Space in tenth place in terms of the number of solar installations, with Target, Walmart and Walgreens occupying the top three slots.
Committed to Green Practices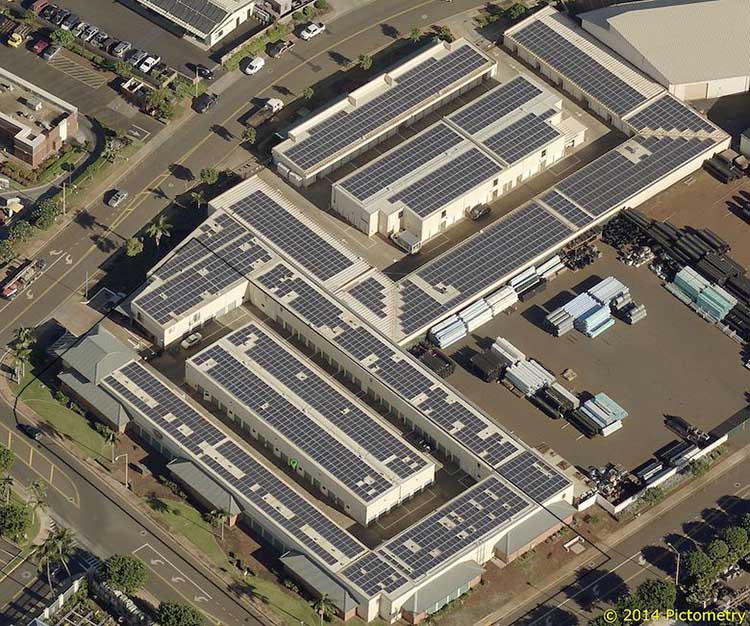 The company's dedication to sustainability and fighting climate change doesn't stop with solar panels. The company engages in a wide array of sustainable practices such as retrofitting lighting at its stores to operate by motion sensors and use LED bulbs. The company claims that switching to high-efficiency lighting at 351 stores so far has saved the equivalent CO2 impact of taking 15,000 cars off of the road.
The company has taken additional measures such as reducing water use, adding electric car charging stations to certain stores and committing to using recycled materials in the packing products it sells.
Margolis also points to digital leases as being yet another contributor to the company's green bonafides.
"We were the first storage company to move to digital leases so we don't have to print out lots and lots of pages. We save 58 million sheets of paper a year, and we've been doing that for seven to eight years," Margolis said.
As a result of its commitment to environmental sustainability, Extra Space is the highest-rated storage company by the Global Real Estate Sustainability Benchmark, a group that evaluates the sustainability performance of real asset investments.
Change From The Bottom Up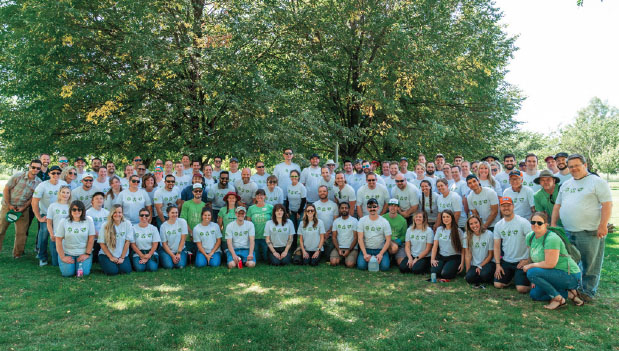 As part of its ongoing commitment to sustainability, more than 100 corporate employees recently attended an event at a park near downtown Salt Lake City to plant 25 trees. The employee engagement event was held in conjunction with the The Arbor Day Foundation and the TreeUtah forestry group.
"It's kind of a win-win all around," Margolis said, "Our employees can get together and do something positive as a team and at the same time it helps our brand and advances our culture."
Summing up his own view of sustainability and climate change, Margolis recalled something he said recently said when addressing the gathering of employees.
"I stood in front of the company and said 'We don't need to argue on opinions on why climate change is happening, but we all know it's happening. Let's not waste our time with the causes and talk about what we can each do to make a difference.'"
Indeed, much of the focus on sustainability has come as a result of employee input, Margolis noted.
"The folks here are passionate about environment and other good causes and I'm proud of them for that," Margolis said.