Today's storage facility operator faces day-to-day challenges that can easily be met with a good management team. For routine challenges, like updates to lien law or new tenant insurance requirements, a skilled manager will update procedures, tweak management software or adapt in other ways to meet those challenges. But while your manager is taking care of business today, can they truly change how you do business? To overcome supply challenges and meet customers' ever-rising expectations, you will need a team with the capacity for innovation and the ability to execute.
When considering the innovations that we've recently seen in our industry, there have certainly been some exciting ones. AI-monitored camera systems, app-connected gate systems and Bluetooth locks offer tremendous conveniences to customers and operators. However, they don't necessarily change how we do business or offer viable revenue streams. What's also concerning is that none of these innovations were developed by operators. Operators continue to lean on our vendors to provide innovations.
Vision, Culture, and Capacity for Innovation
A commitment to try, fail fast and succeed is the foundation for all of the innovations we've seen flourish in the past 40 years. Each started with a vision and was embraced by a culture that fanned the flames and tolerated failure. Innovations also require money – part of the creative process involves finding funding and developing the financial stamina to ride rough seas.
To expand the potential of our properties, metal doors and walls, operators are beginning to think differently about their intent. Our unique advantage is real estate – our residential and commercial customers lack real estate and turn to ours as a solution.
There is a tremendous gap for logistics and supply chain services and the customers who depend on them to get their products to market. The rise of e-commerce and expectations for quick, cheap delivery has driven a new strategy in logistics – forward deployment. With a little vision and a lot of hard work, our Warehouse Anywhere team is capitalizing on the real estate the fulfillment industry lacks.
By leveraging our storage facilities and repurposing RFID tracking technology, we're converting storage units into mini warehouses that are positioned much closer to customers than logistics companies. These systems track the presence and movement of inventory inside the mini warehouse and across courier networks that deliver it same day. This is a completely new and rapidly-growing channel for our business, and we wouldn't have capitalized on it without the capacity to innovate for it.
Owning the Platforms and Development Cycle
The large operators in our industry certainly have the advantage of a deep bench. Internalizing and centralizing processes, particularly for core operations like accounting and call centers, increases efficiency and gives us the ability to continuously improve.
One often overlooked area is website and software development. We have been frustrated in the past working with third-party platforms, which lacked flexibility or urgency in producing the changes or integrations we've needed. In 2004, we redeveloped our storage management software, and committed ourselves to owning the software development cycle. Since then, our development team is continuously experimenting with our business systems, adapting them to our business needs.
We think of this as "owning the platform," and it has opened the door to wider innovation for us. The rental process has been a recent target for improvement, and in June 2018, we released the Rent Now option for customers. Rather than completing the rental process at the store office, Rent Now allows the customer to complete the agreement, make payment and get an activated gate code to access the property immediately. With the aid of a digital map, we lead the customer to their space step-by-step, where they will find their space ready for move-in. It's been an excellent alternative for us, particularly for evening and holiday rentals.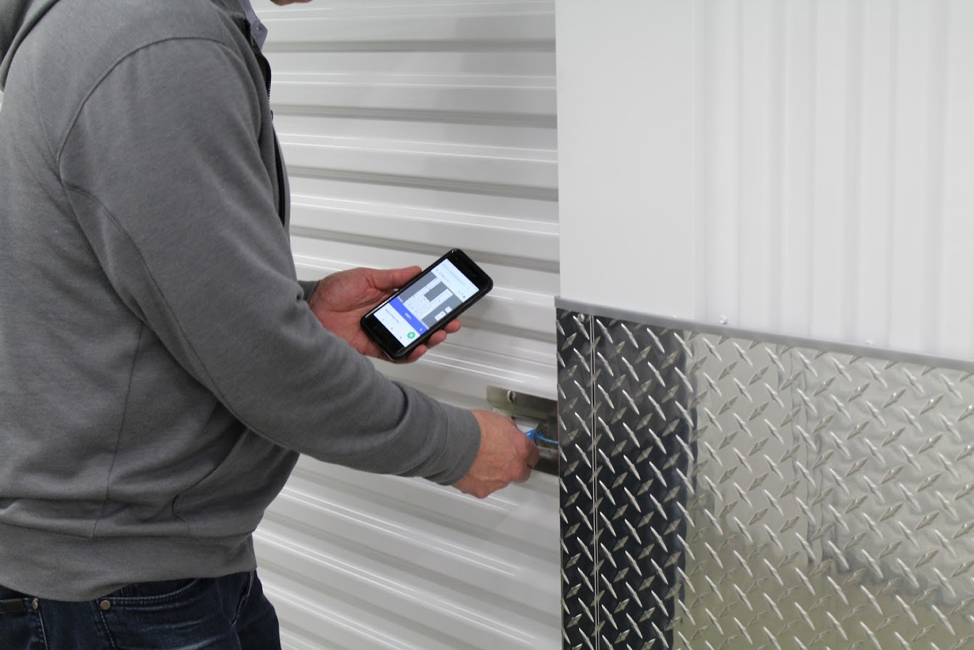 Certainly many in our industry are technically capable of producing innovations that lead to profitable extensions of our business. But if an operator can clear the obstacles that stand in the way of innovation within the businesses, the biggest innovations will undoubtedly be those which have the greatest impact on performance. Ultimately, these will be the largest benefits to owners and developers using third-party management.