Last night was a big night for Manhattan Mini Storage in New York City. The Big Apple Circus announced their guest ringmaster lineup for the month of January, which included many signature New York City celebrity representatives such as Christie Brinkley, children's author Mo Willems and RuPaul Drag Race's Alexis Michelle.
The event itself was hosted last night, January 23rd 2020, and sponsored by the city's namesake storage group, Manhattan Mini Storage.
The storage company played into the clutter and mess that a circus can bring, citing a need in the winter for much of the season's cumbersome posessions such as holiday decor, bulky coats, and unwanted gifts.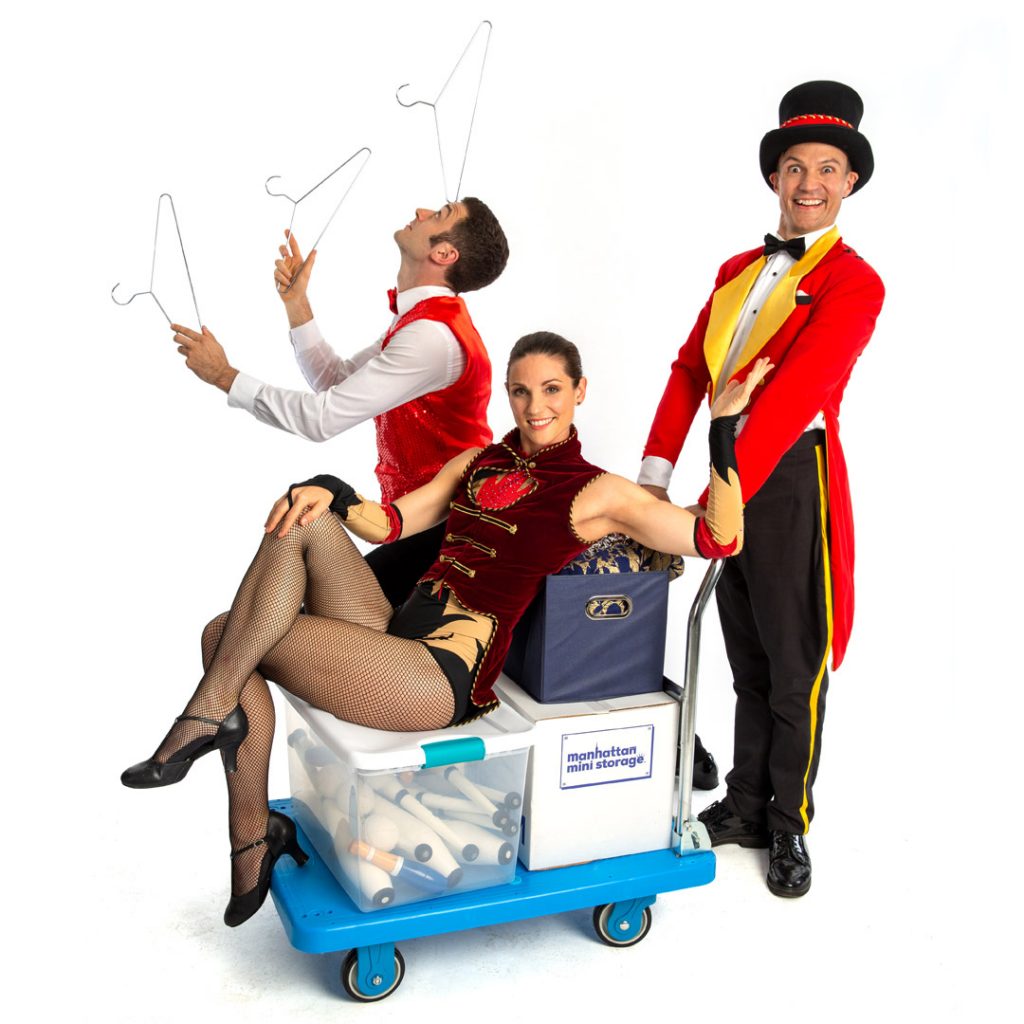 Imagery surrounding the event showcased circus crew members storing costumes and bowling pins, while pushing a Manhattan Mini Storage push-cart.
The circus themed tie-in did not sprout out of just anywhere. In the summer of 2018, the company released a video that racked up thousands of views on their YouTube page alone featuring the NYC drag legend Alexis Michelle (from season 9 of RuPaul's Drag Race).
Manhattan Mini has had a long history of community sponsorship programs, naturally most of which are focused entirely around the city of New York such as Friends of Hudson River, Project Back To School, NYC Laughs, Furnish a Future, NY Dream Center, among others.
We'll have to wait and see if they bring the circus back for more self storage action in 2021.
Thumbnail: manhattanministorage.com