The COVID-19 virus has spread rapidly throughout the country and self storage companies nationwide have taken notice of one particular group of those affected. College students.
Colleges, universities, and nearly all school systems are being forced to postpone or even cancel on-site classes for the remainder of the semester.
Schools like the University of Pennsylvania are being accused of abandoning students as Philadelphia scrambles to cope with the virus's rapid spread.
My personal alma mater, Gettysburg College, issued a statement notifying that they will be forced to hold remote classes indefinitely after their extended spring break finishes.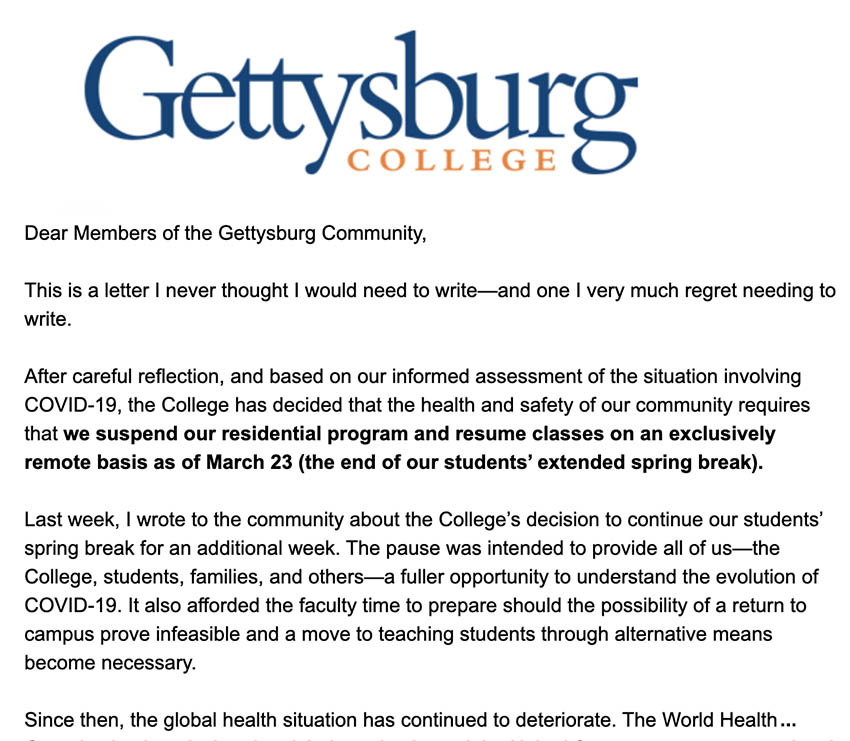 Harvard, MIT, Berea College and Cornell University have already asked students to vacate their on-campus housing for the rest of the semester.
Given these policies are being introduced mid-year, it is causing an abundance of awkward situations that have been leaving students whose homes are far away, unsure how to manage their belongings.
UHaul and College Boxes were quick to jump on the situation, offering up to 30 days free for college students who have been directly affected by the virus throughout both the United States and Canada. New customers who have a valid college ID would be eligible to redeem the offer.
As situations worsened it didn't take long for other companies to provide similar aid to students in transition. Several press releases were issued via the companies below, however the a myriad of others are partaking as well.
Notably, Bee Self Storage is not only offering the free month of self storage, but also offering all move-in, administrative, and lock fees waived as well.
Compass Self Storage's Todd Amsdell understands that many young students are in an uncontrolled position that requires a need for space.
"In this time of uncertainty where things are rapidly changing, Compass Self Storage wants to ease some of the stress by providing storage space at a reduced cost to those in need. Our store teams are ready to assist and make this part of the move as quick and easy as possible," stated Todd.
The Coronavirus seems to be bringing a steadily increasing amount of damage and uncertainty with every day that progresses. It's certainly comforting seeing many storage companies like these offer storage solutions to those in need.
---
Sources: CBS, RhinoTimes, Yahoo, PRWeb, eOnline, Gazettenet
Thumbnail: Scott Webb on Unsplash