There have been significant YoY decreases in price per square foot when analyzing the monthly average price per square foot to the previous year's month (based on 10x10 CC units for the REITs.)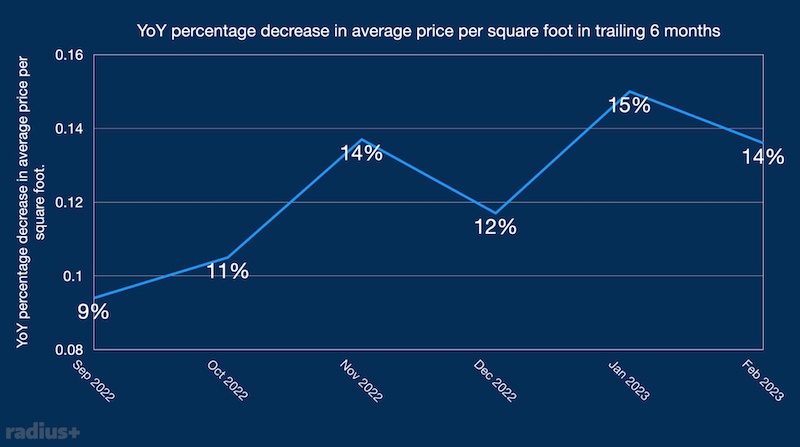 With big banks collapsing and interest rates on loans remaining high we are seeing a huge slow down in acquisitions volume. However, at the highest levels in the industry institutions are still full steam ahead.
In November 2022 the SecureSpace Self Storage brand through their affiliate investment adviser raised $1.5 billion for what was at the time the largest Self Storage fund ever raised which by the time the fund closed.
On January 12th 2023 Public Storage made a private bid to acquire Life Storage, an offer valued at $11 Billion.
Then in the end of January 2023 Prime Group Holdings LLC closed the largest fund ever raised focused exclusively on Self Storage at a hard cap of $2.5 Billion.
So while the macro-economy and lending market as a whole may be in a difficult spot, the larger institutions are still remaining bullish on the fundamentals of Self Storage as an asset class. There is expected to be a continued slow down of development and total acquisitions volume in the near future, but many larger groups have put their money where their mouth is and continued to double down on investing in Self Storage for the long term.