Originally published on Sparefoot.com
As a marketer, business development executive, public speaker and author, Tron Jordheim has witnessed a lot during his nearly 20 years in the self storage industry.
Jordheim's latest venture in self storage: He and Store Here Self Storage recently formed Self Storage Strategies, a consulting firm serving independent self storage owners, operators and investors. Our friends at SpareFoot Storage Beat caught up with Jordheim to get his take on where the self storage sector is now and where it's heading.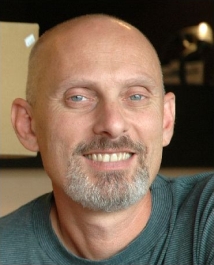 How would you describe the state of the self-storage industry?
Jordheim: The industry seems to be in good shape. NOI growth is not what it used to be. The years of strong growth were wonderful but may not return for quite some time — if ever. We are now growing at a more typical pace for an established business model. Many people still remember 2007 through 2012 and would like fewer bruises when the next recession comes. Newer entrants are using pro formas based on the past several years and should be using more caution.
What are some of the trends you're seeing in the self-storage industry?
Jordheim: I see more consolidation from regional players and larger private firms. Of course, the REITs are looking to grow, too. Everyone is looking to grow their portfolios and hunting for purchases, joint ventures and management arrangements. That makes it challenging to buy sites.
The rumblings about a recession are growing. How might a recession affect the industry?
Jordheim: The recession will be here sooner than later. It will mean that people who overleveraged their sites, overestimated their potential earnings, underestimated the staying power of their competitors or don't think well on their feet will have a lot of sleepless nights and may have to lose a site or two to the bank, to a short sale, or to one of the many operators who are waiting to buy a nice site at 50 cents on the dollar. People who are ready for a 15 percent loss in occupancy or a 20 percent loss in gross revenue should OK.
Hopefully, this recession will be less worse than the last, but each recession has its own dynamics, and there is no telling how deep or how far one can spread. I have been ringing the bell for the next recession for two years, telling people that we are one event or one chain of events away from an unraveling.
What's your outlook for self-storage acquisitions?
Jordheim: If you are a seller who would like to sell in the next three to five years, you should sell now before valuation equations become twisted by economic conditions or before buyers stop some of the irrational exuberance many appear to be feeling. If you need to get your financing house in order, do it now. You should have been working a Plan B and a Plan C for a long time. If you have been ignoring those plans, you may have waited too long.
How does the acquisition landscape compare with the one for ground-up development?
Jordheim: Ground-ups are always attractive when the market conditions are encouraging. The returns on good projects are very nice. But risks are higher now than they have been in years. Based on the behavior of many sophisticated owners and developers, you should be exercising large doses of caution and severely stress-testing any assumptions before committing to new developments.
Depending on what the next recession looks like and how wide and deep it is, some new developments will need to be abandoned before they hit breakeven. People who make good decisions, have particularly good local insight, or who have excellent relationships with the builders and contractors should have time to create good value if their new projects get started soon.