Cambridge Massachusetts is in the midst of an important citywide debate on the need for more affordable housing. No one disagrees on the need, just on how progress becomes implemented.
There is a relatively small proposal pending to add affordable housing in a great location on New Street. What started as a modern self storage project (on a site zoned for self storage) has evolved into a unique mixed-use development that will include 22 residential units at the front of the building, a small neighborhood gym and storage in the rear.
While 22 units may not seem like a lot, it represents nearly one-third of the city's overall 2020 target of 75 new units. It's hard to find affordable land for these types of units in Cambridge, but in this case the New Street developer is donating the land and infrastructure. Officials at Just-A-Start, the well-respected, nonprofit affordable housing agency (likely to own and manage the units) indicates these would represent the least costly acquisition of land they've ever made.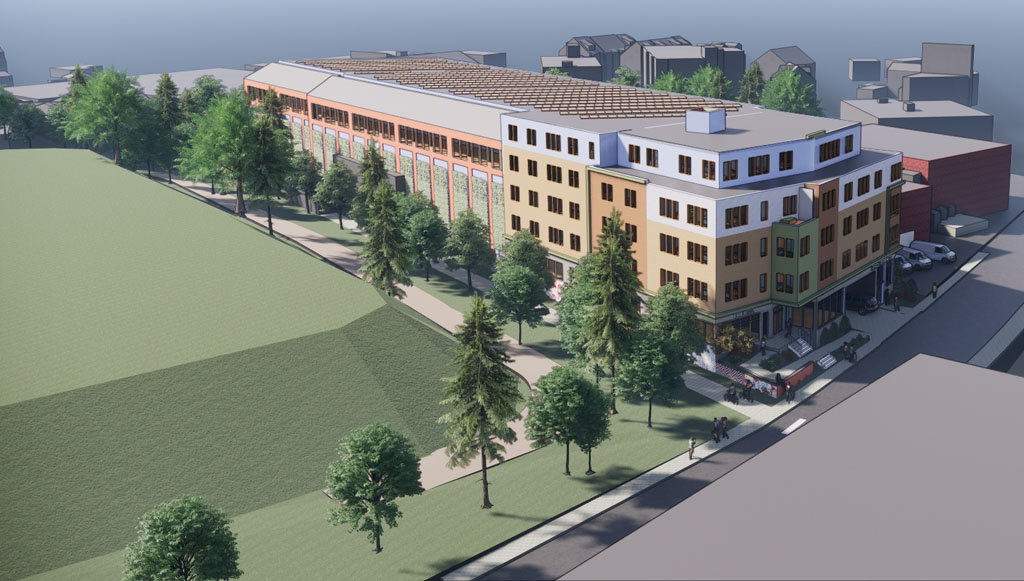 In addition, the project would provide the largest private solar array in the city, and would be the largest zero-net energy building.
It would offer free storage for low-income families in transition and for the youth athletic leagues using Danehy Park; a new bike/pedestrian path with lighting and security cameras, connecting neighborhoods (part of the Envision Alewife plan); and it would add an additional $2 million in linkage fees to the city's Affordable Housing Trust for future projects.
How did this happen? Not by chance. The mayor and city councillors pushed forcefully for more affordable housing. Neighbors pushed forcefully to include a neighborhood gym. Environmentalists pushed for the solar array and energy-efficient design. And the developer listened … and acted. With the community and its elected leaders fully engaged, this is how good development projects evolve and improve.
It's not a perfect project. There are critics. Some want a bigger gym, but the gym owners like this model. Some are concerned about the image of combining housing and storage. But city planners in other cities have endorsed this compatibility because modern storage buildings are very quiet, low-traffic, low-impact neighbors for congested residential neighborhoods, drawing fewer cars and no overnight business.
Compared with mixed-use residential units built above bars and restaurants, New Street would have a quiet companion. One critic argued we would be "sticking low-income people in a storage building." That would be true if the residential units were in the rear, tucked behind a commercial building. But here the residences would front onto New Street and the park.
Compromise is difficult and by definition imperfect. But there are 22 families in Cambridge that need affordable housing now. While we have the larger debate, let's not lose these units.